Highly Rated
Rated 4.9/5.0 from over 1,000 reviews.

Handmade in England
Each pen is hand crafted in Emsworth, UK.
International Shipping
We can deliver to you, anywhere in the world.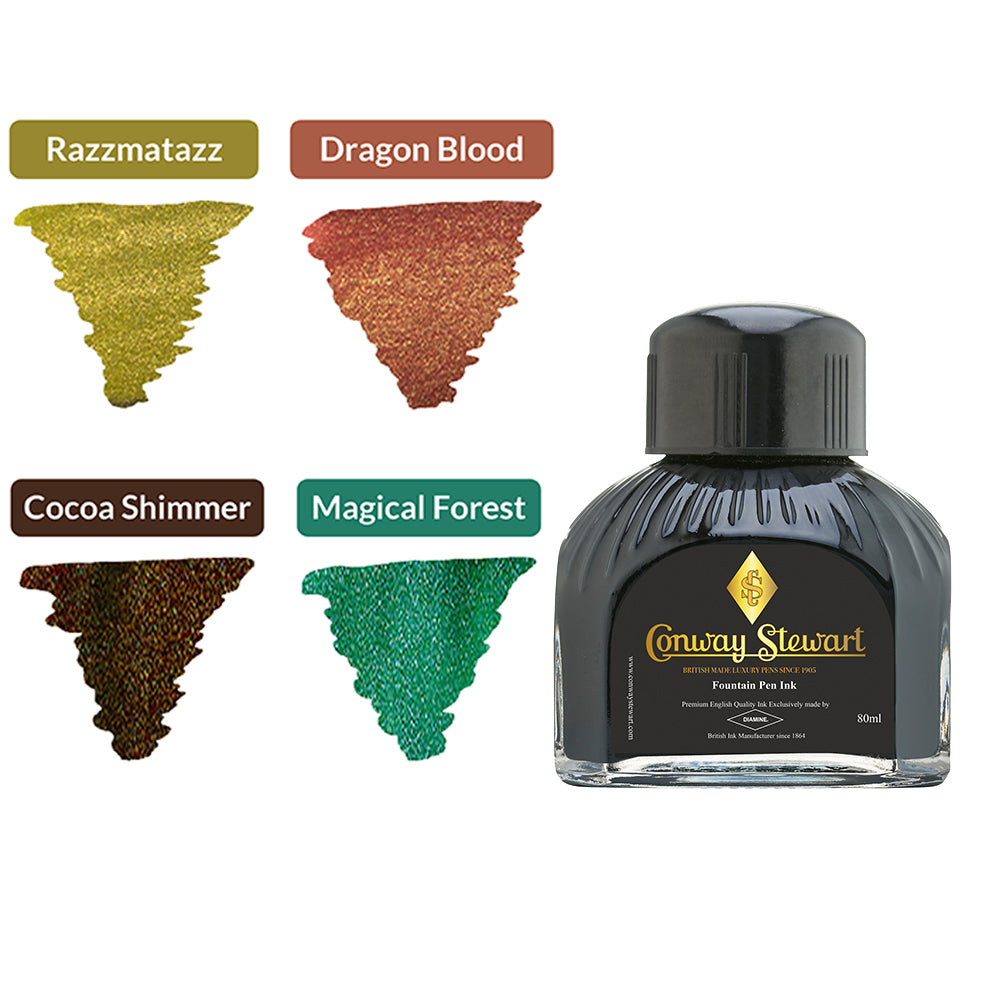 Christmas Accessories
Celebrate the festive season with our exquisite Christmas Accessories. Perfect for gifting, this range features shimmering inks and elegant pen cases, adding a touch of luxury to every written word. Embrace the joy of writing this Christmas with Conway Stewart's hallmark craftsmanship.
Explore our fountain pens
Discover our collection of high-quality Conway Stewart fountain pens with 18ct gold nibs.