Highly Rated
Rated 4.9/5.0 from over 1,000 reviews.

Handmade in England
Each pen is hand crafted in Emsworth, UK.
International Shipping
We can deliver to you, anywhere in the world.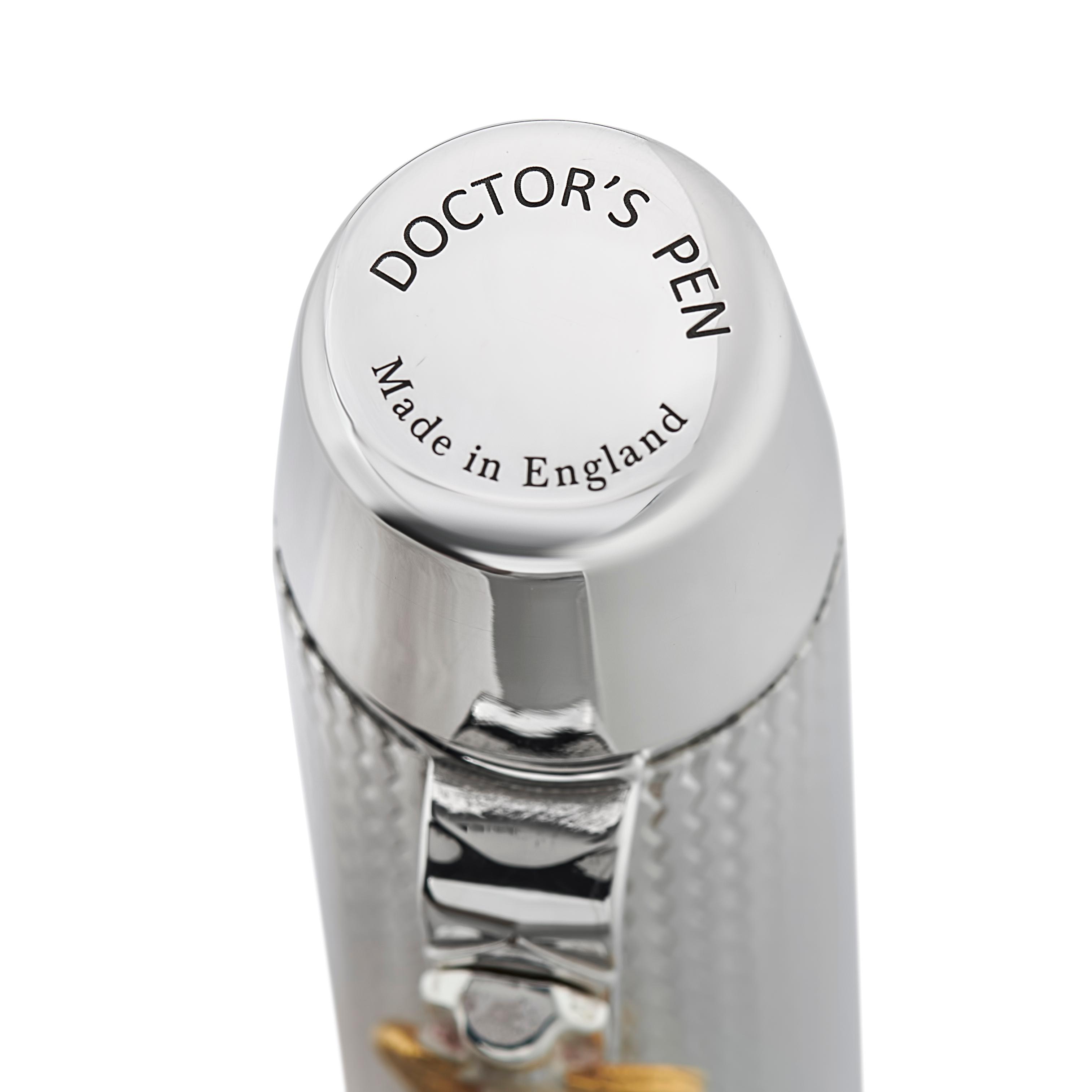 Doctor's Pen
The Doctors Pen from Conway Stewart is a luxurious and meaningful writing instrument that is perfect for medical professionals and pen collectors alike. The cap and barrel of the pen are made from Sterling Silver and have been expertly engraved using a genuine engine-turning machine that is over 100 years old. The clip of the pen features the iconic Rod of Asclepius symbol, a timeless symbol of the medical profession. Whether as a gift or as a personal addition to your collection, the Doctors Pen from Conway Stewart is sure to impress with its expert craftsmanship and symbolic design.
Explore our fountain pens
Discover our collection of high-quality Conway Stewart fountain pens with 18ct gold nibs.